Just finished restoring our 69 Ford Torino Cobra Jet Formal Roof.
It's an original (numbers matching) 428 CJ engine with ram air, bucket seats, front disc brakes and power steering. We had posted on this site back prior to the Power Tour, and finished the car in July 2008.
See pictures below at the Detroit Fairlane show and the 2008 Syracuse Nationals - same Dyno guys that were at the Power Tour.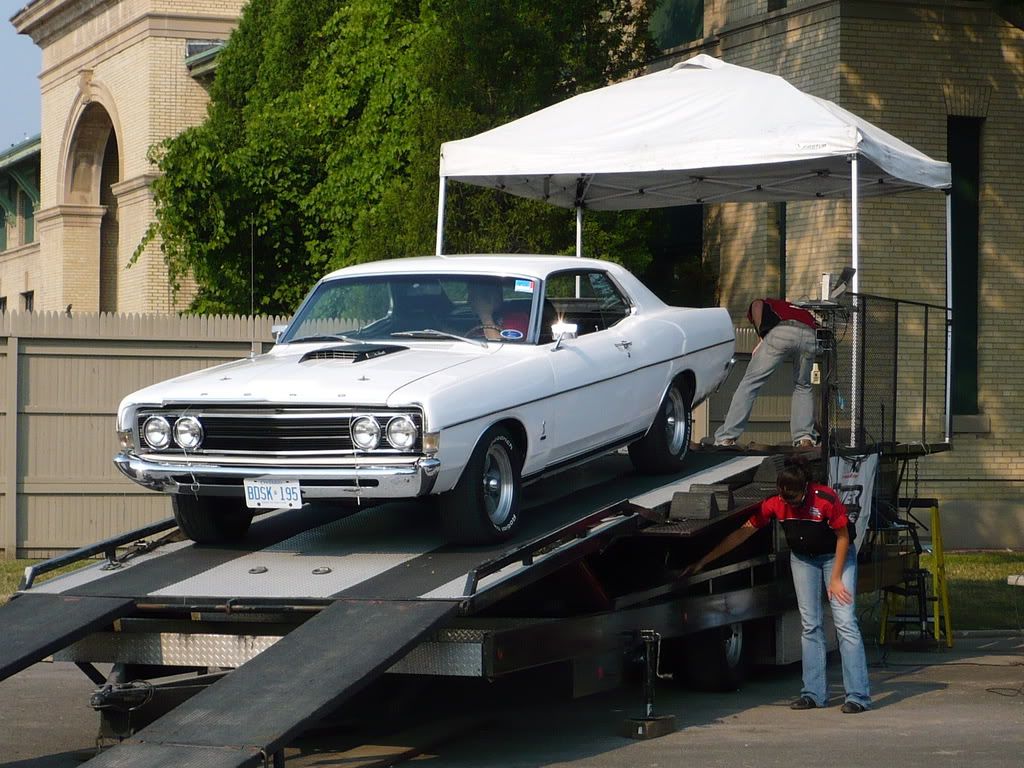 Yup for those of you with "eagle eyes" got the personalized license plate on for the Detroit show at end of July.
Any other Formal Roof CJ's around - we are getting so lonely being the only one around? Lots of fastbacks still left, and lots of 70 and 71 429 CJ's, but no 68/69 428CJ's.